Inviting collaborators allows you to provide users of your choosing with admin access to your event without compromising personal information
Users given privileges can make edit, access reports, check guests in and manage the event
Users given privileges cannot access private data such as payment information
You still maintain the ability to revoke a users access at any time!
​
     To watch a video walkthrough of how to invite collaborators click here 
From here, click Invite Collaborators from inside the Get Started box in the left pane.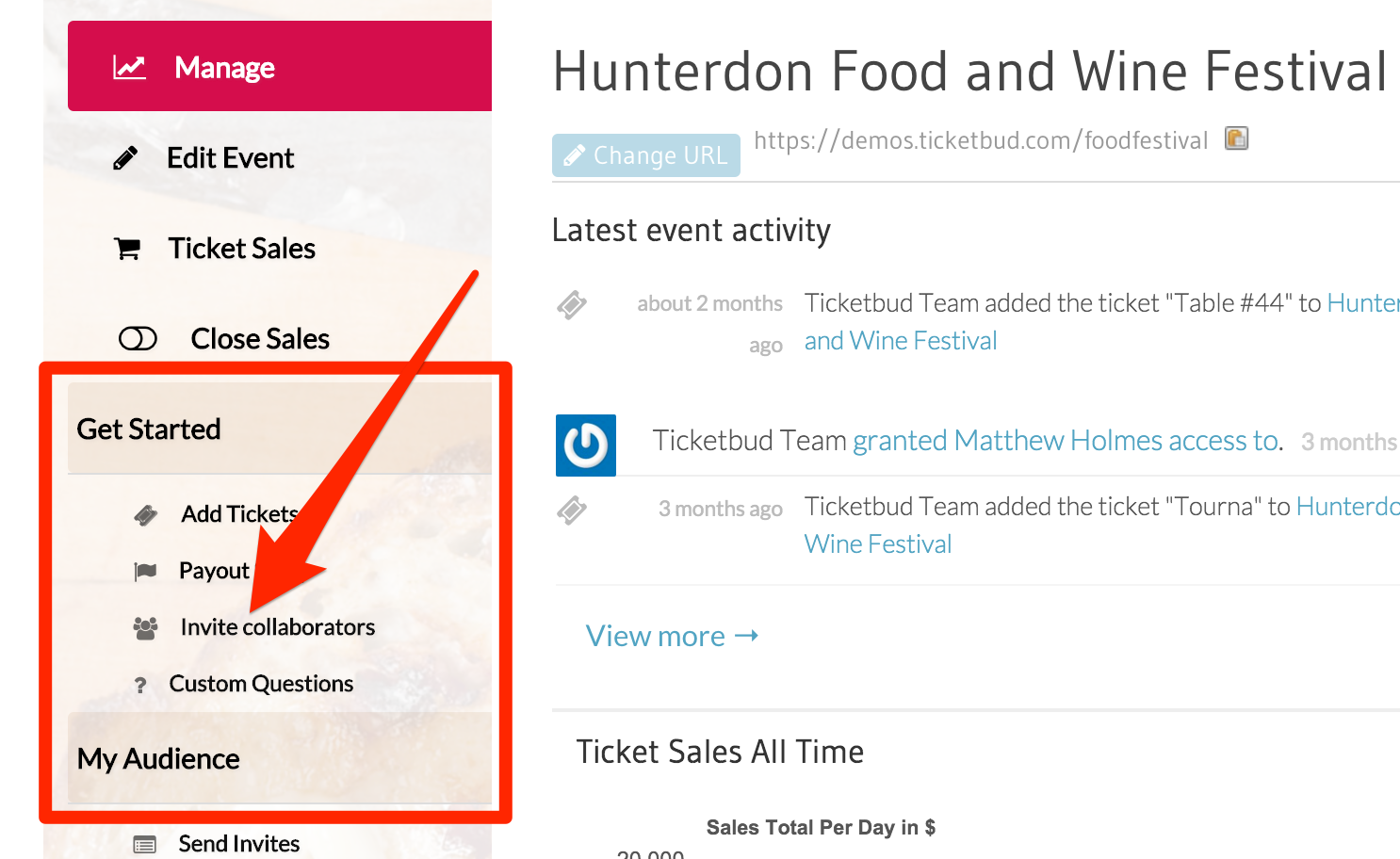 From there, simply click Add Collaborator to give someone else related to your event privileges. You can also click Share Daily Sales Updates to give someone with daily and total ticket sales tallies.


For the Add Collaborator field, simply fill in the according information of the user (first name, last name, email address) and press "Share Access". For the Daily Sales Updates, simply enter the recipients email and press "Share Updates".
You are all done! The users you have allocated using Ticketbuds Invite Collaborators feature will now be able to edit, access reports, check-in guests and manage the event. If you would like to revoke the privileges of this user, you can easily revoke their access by clicking the button seen below.​ ​                                                                                                                                                                                                                                                                                                                 ​