​Create access codes for ticket types to only be visible for certain attendees
Schedule time period and limits on number of times access code can be used
Can be used to offer pre-sale tickets prior to launch of ticket sales, special membership pricing, allow sponsors to register for better inventory management, and to password protect your event.

​
How to (Step by Step)
Once reaching the Event Dashboard, click Access Codes on the left toolbar.​​
​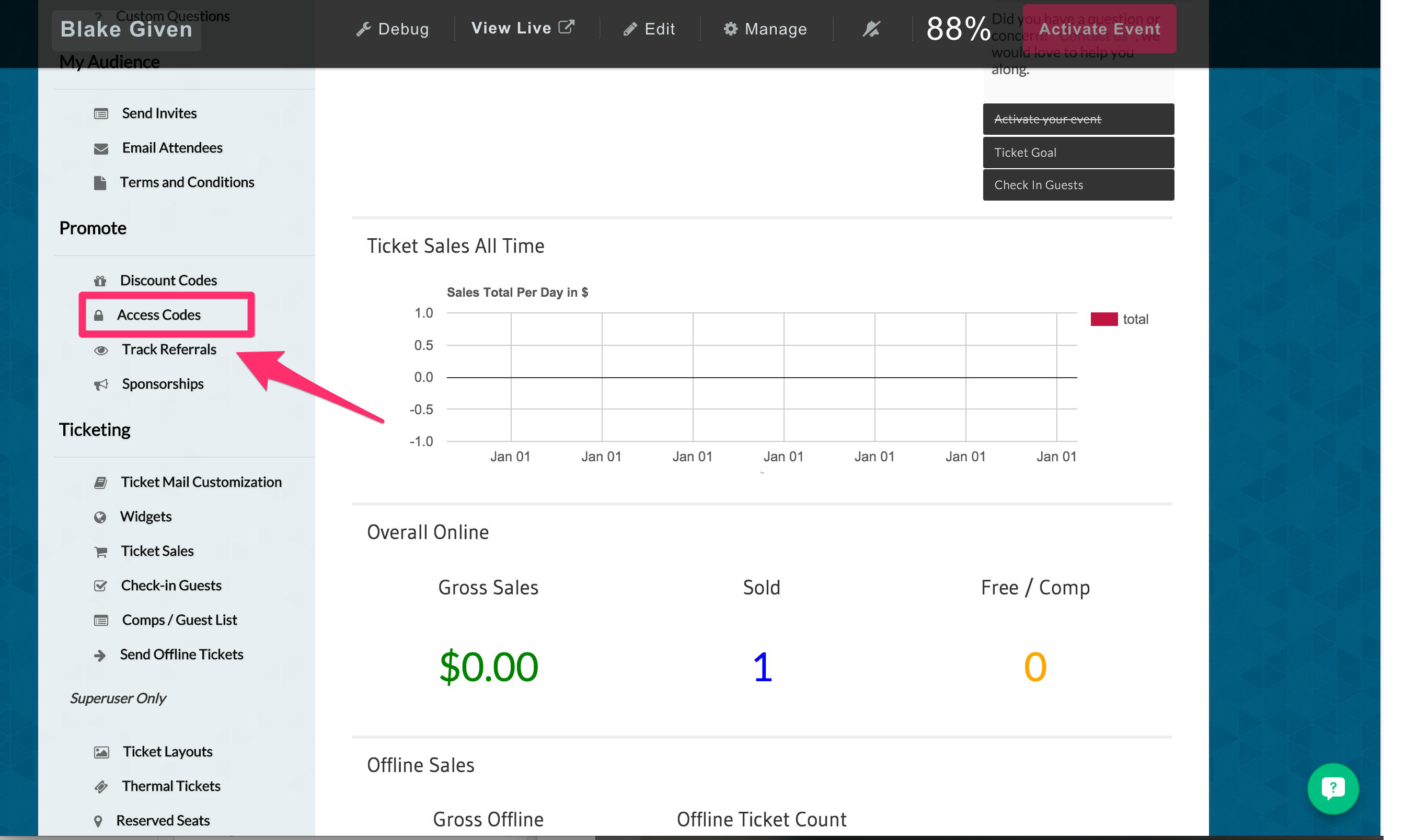 To create an access code, click the Make Access Code button.​
​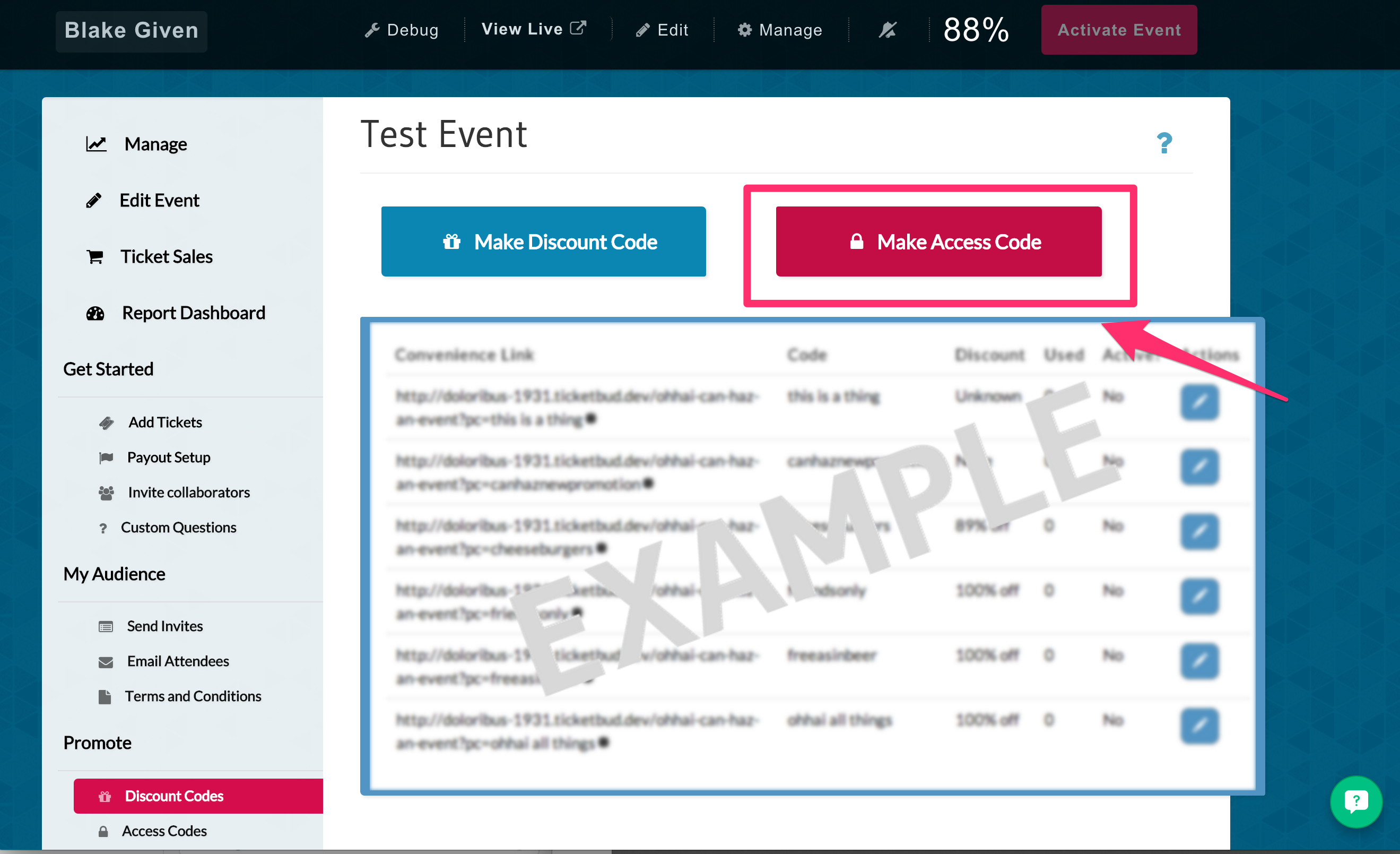 A small window will appear taking you through the next steps to complete your access code. The first step is to input the actual code that attendees will input to receive access to purchase tickets. Simply name the code and press continue. (These are not case-sensitive)
​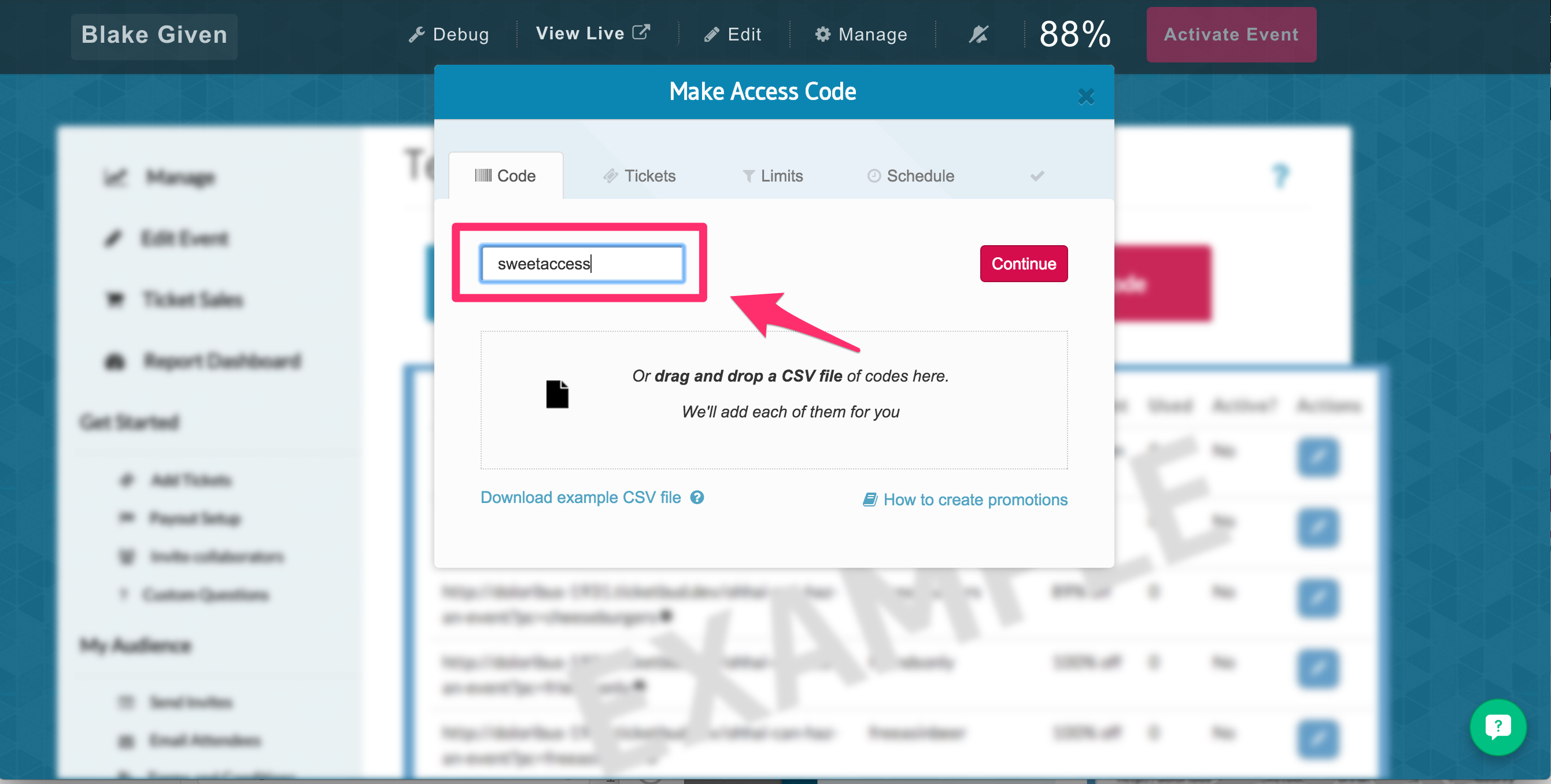 The next step is to choose which tickets this access code is valid for.  Every ticket you select will be automatically locked and only available for purchase via an access code.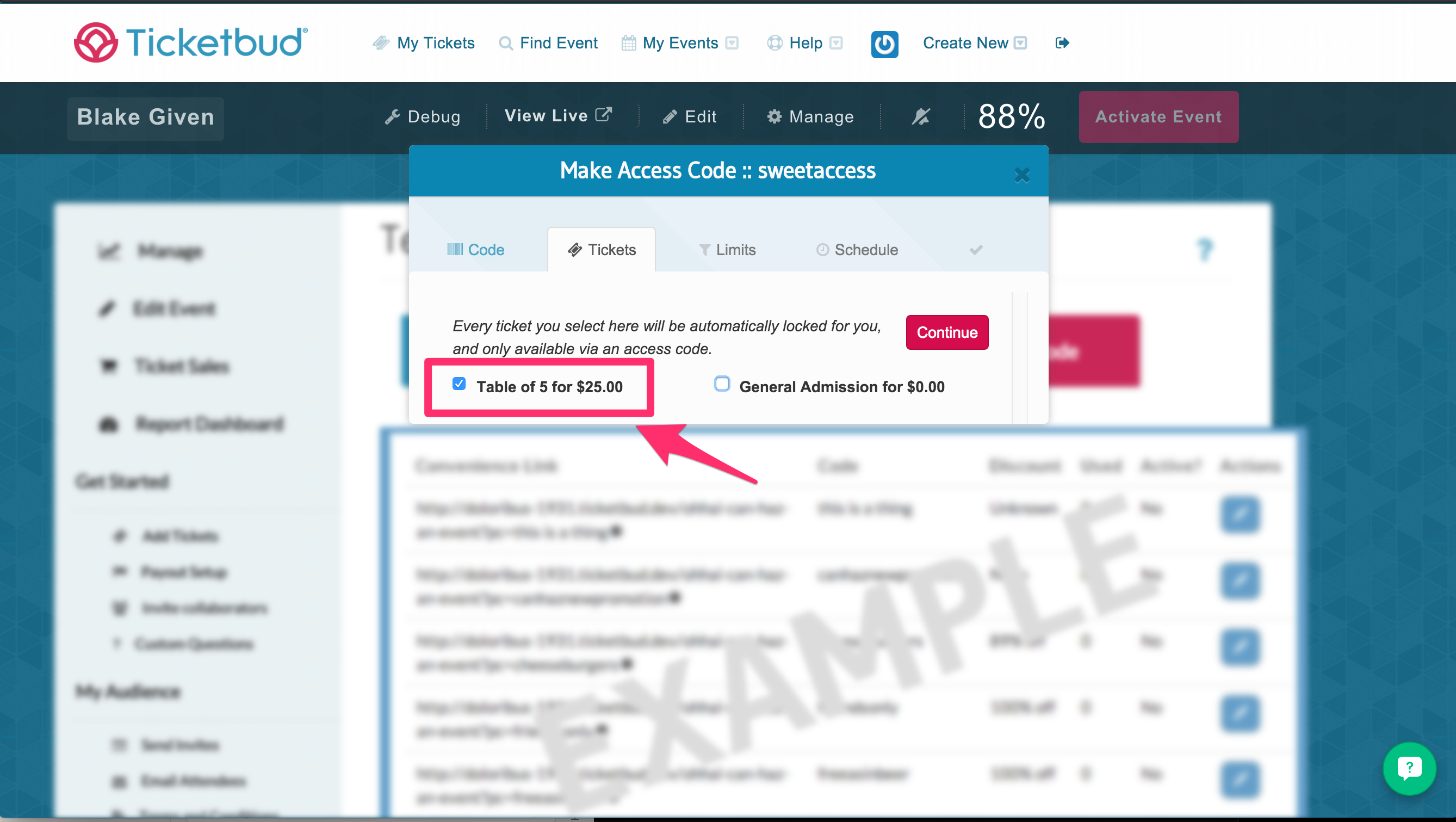 You can now select how many times you would like to limit the code for use. You can input a number or select from the pre-set list. If you select unlimited use, this means that the code can be used in an unlimited manner. Once you have decided, press continue. Example: If I select 100, this means that the access code can only be used 100 times
​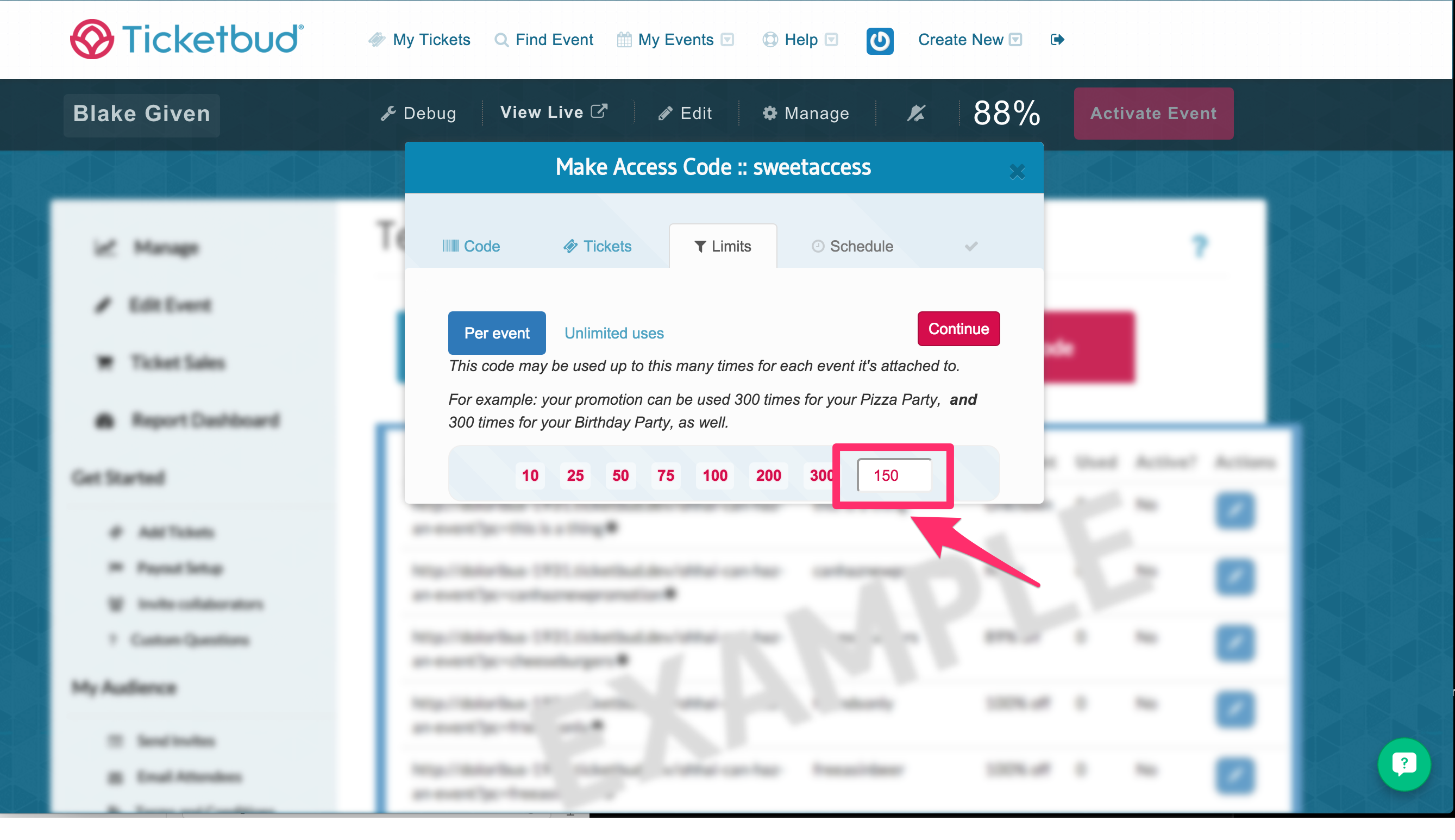 ​
You can now select a start and end time for the access codes to be active. Simply click on the start time and select the time you would like for it to start. You can also do the same for the end time. If you would like your access code to have no time limit, simply select continue and leave the fields blank. You can also leave the end time blank and only have a start time.
​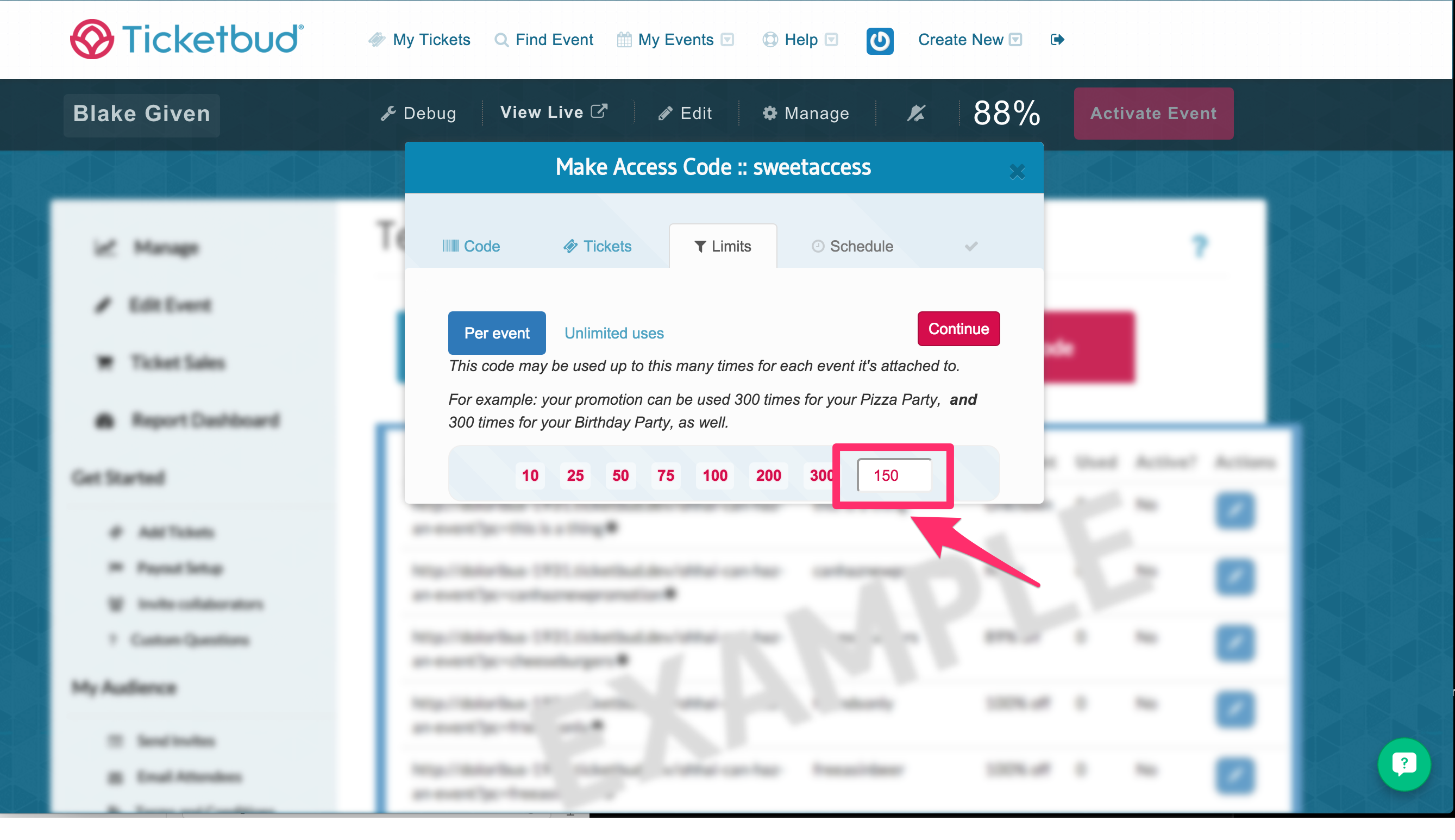 You are now ready to activate your access code! Simply click the Activate Now button and your access code will be active. You can also save this access code for later if you do not want to activate it right away.​
What your attendees see before inputting the access code:
​ 
What your attendees see after successfully inputting the access code:
​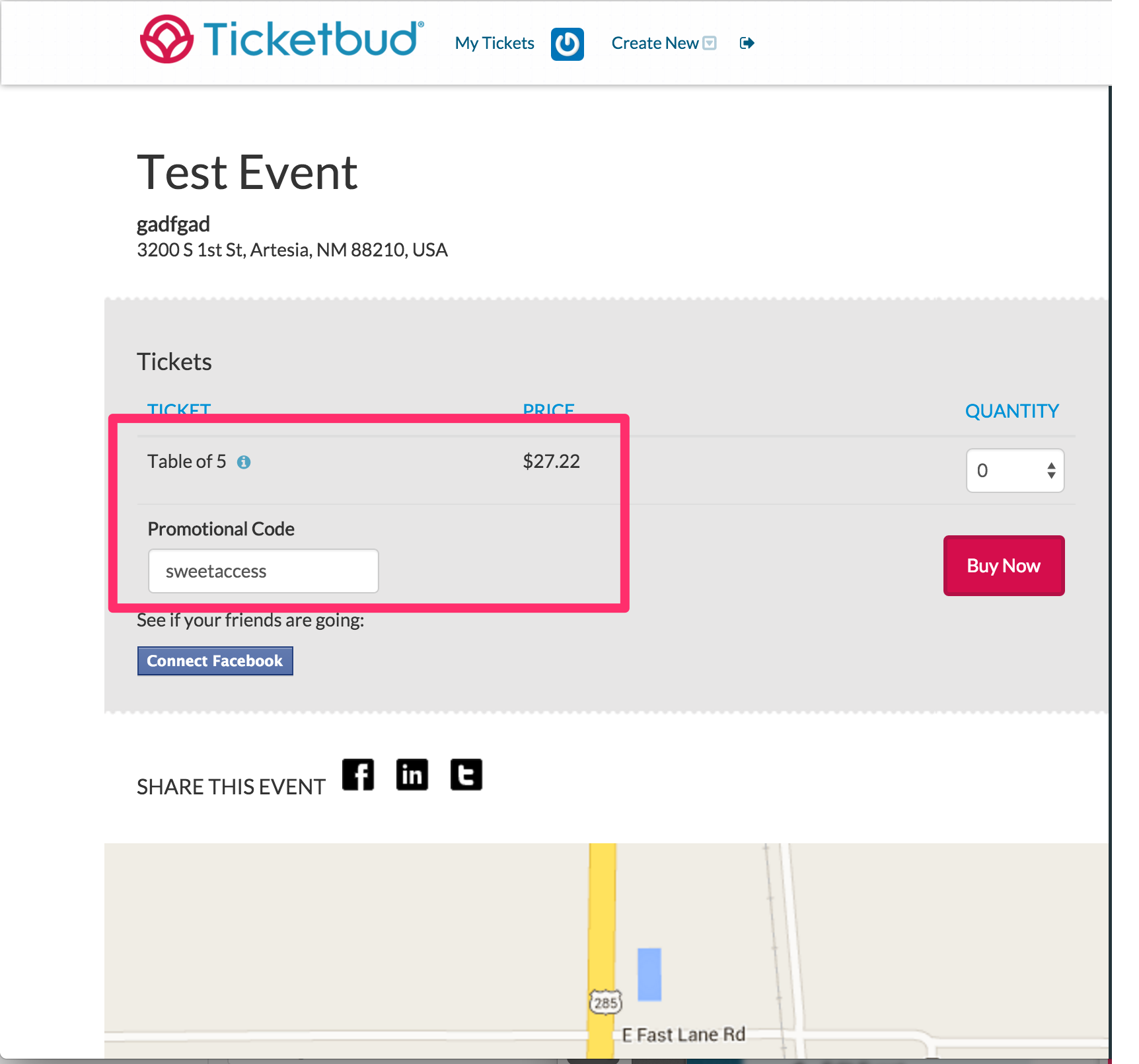 If you need any help setting up your access, we'd be happy to help. Shoot us an email at cs@ticketbud.com or give us a ring at 844-376-6061