Give links to promoters
Track performance of different media outlets
Track incoming sources

1. To get started, log in to your Ticketbud account and click My Events from the top navigation bar.  If you haven't yet, click here to sign up for a Ticketbud account to start creating events.  

2. To send email invitations for your event, click on your current event and click Track Referrals from the left toolbar on the left side (under Promote).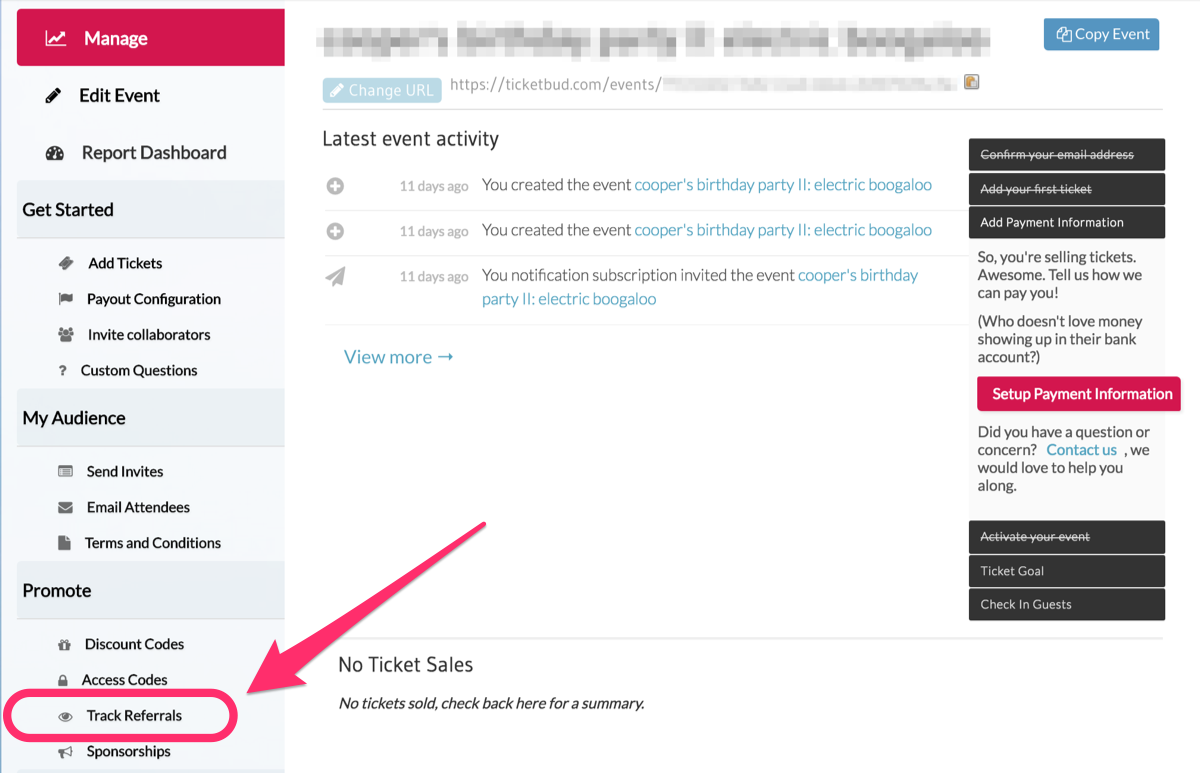 Enter your tracking code in the box named "Add a new code here". When you are finished click on the "Add code" button. Congratulations! You just added your first tracking link.


Lets dissect the information around your tracking link.

The gray text underneath the code you entered is the link that you would put out in the world via email, and advertisement, a blog article, whatever you can think of. Click on this link to copy it to your clipboard.
The sales number is the amount of ticket sales that have been generated by this tracking link
The number of tickets is the total number of ticket that have been sold by this tracking link
The number of views is the number of times this particular tracking link has been viewed
The conversion percentage is how often when viewed this tracking link generates a ticket sale
You can see that setting up a tracking link and giving it out to your promoters is very simple, and the interface to manage it is easy.