Allow attendees to purchase tickets from your outside website
Attendees will initiate the ticket purchasing process while on your site
Simply copy and paste the Javascript or IFrame code into your website HTML to have the Ticketbud widget on your website
​
Ticketbud gives you the ability to embed a Ticket Form widget to your own website.  Follow the steps below to embed the widget on your site.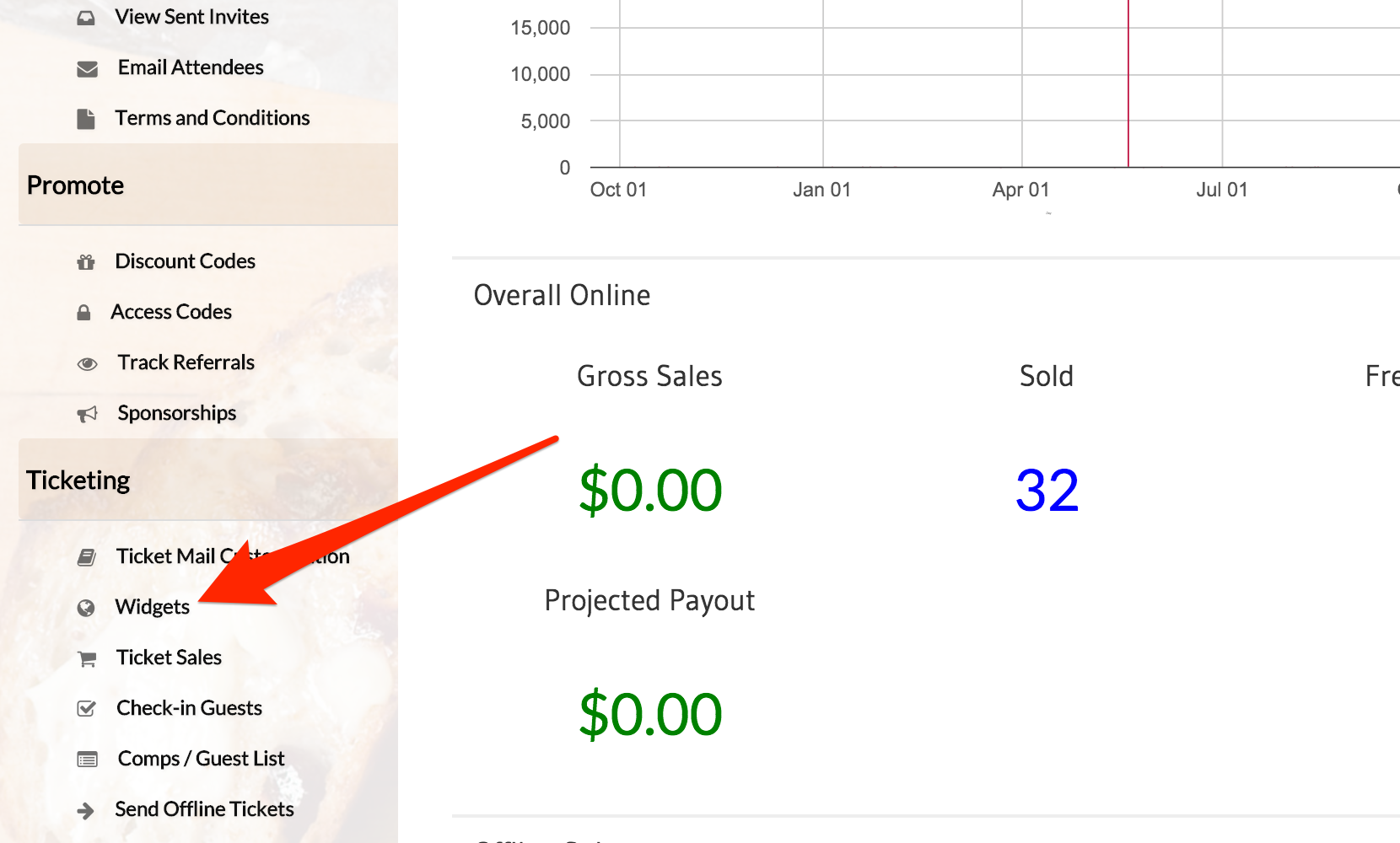 On the right side you will see an embedded code.  Simply copy and paste the code into your website's HTML.  You can adjust the height and width of the widget within the iframe code to fit into your website.  On the left side, you'll see a preview of the ticket form as it will appear when inserted into your website.​ Note: The sizing of the widget will be automatically adjusted to use on your website.
The ticket form widget will appear on your website and attendees can choose from the different ticket types you've created as well as the quantities of each. Below shows what the widget will look like.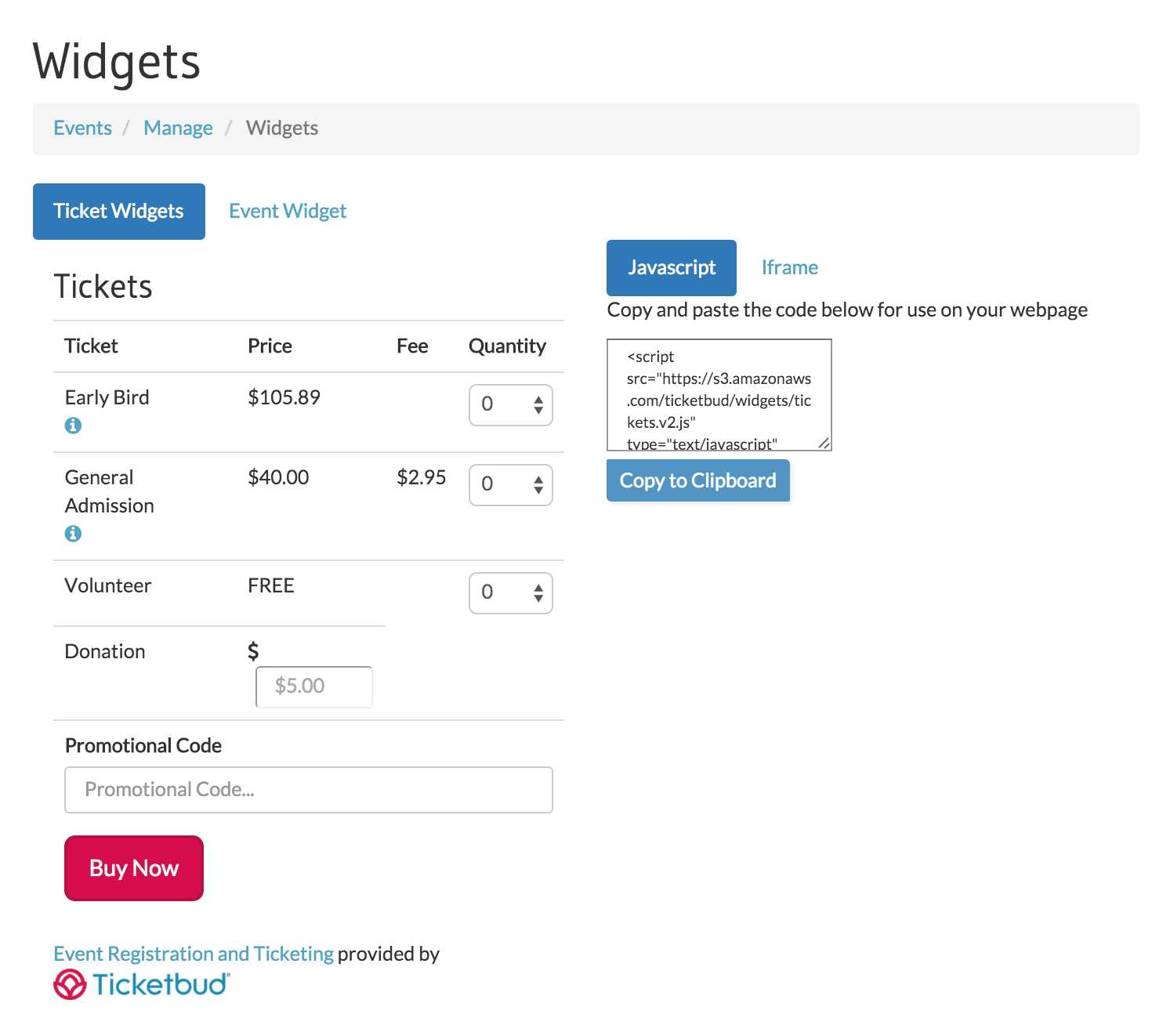 ​
​Tip: If your website is built on WordPress, click here to install a plugin to embed iframes on your site.