The email attendees feature allows you to send messages and/or reminders to your attendees. You can send an email to all attendees or on a ticket type level. 
How To Email Attendees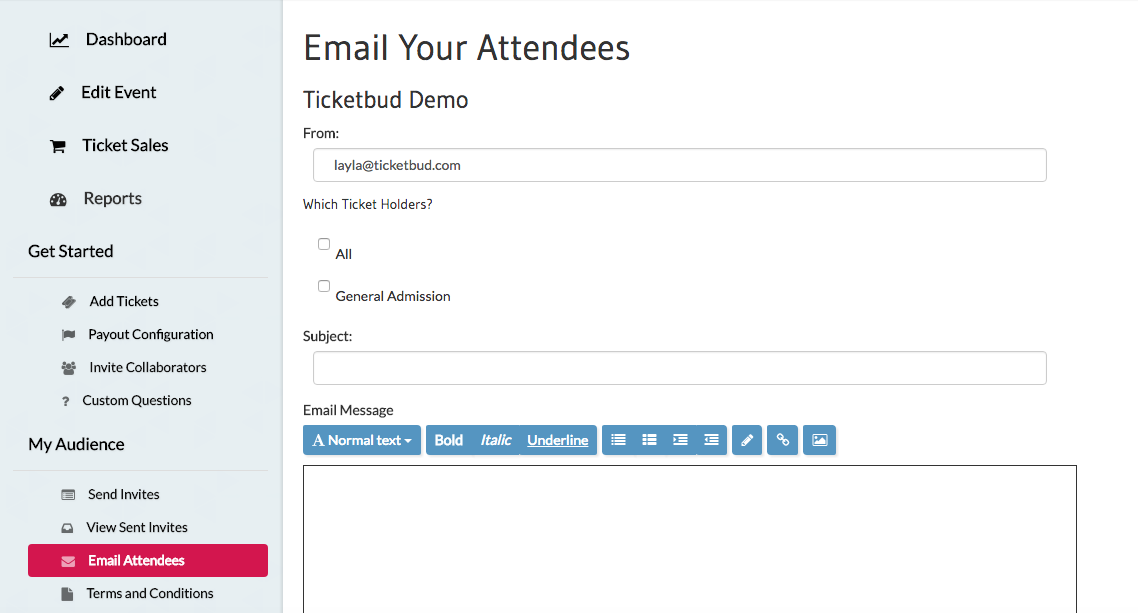 Draft the email and either send it off or save it as a draft. 
Tip: If you need to upload any photos to the email, you can upload the file through a third party site and include a link through the image icon. 


To watch a video walkthrough of how to email your attendees click here. If you have any additional questions, feel free to email us at cs@ticketbud.com.