How to Add Donations
To get started, sign up or log in to Ticketbud and create an event.  If you've already created an event, click My Events on the top navigation bar and select your current event. Navigate to your event's Edit page.
Select the Add Donation icon.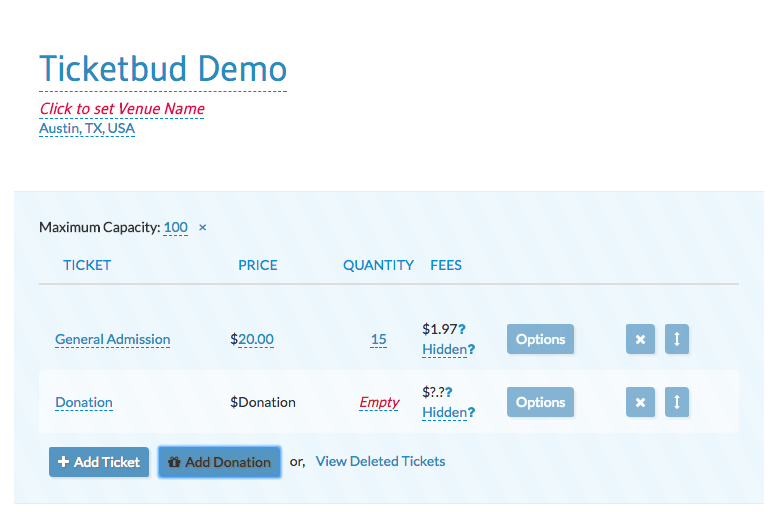 Once you add a donation, it will appear in list format in the ticket field. 
Donation fees cannot be set to be absorbed. Fees will be added on top of donation total. 
To watch a video walkthrough of how to add donations click here. If you have any additional questions, feel free to email us at cs@ticketbud.com.