The track referrals feature allows you to generate unique links to distribute to promoters and/or media outlets to track performance. 
How To Create Track Referrals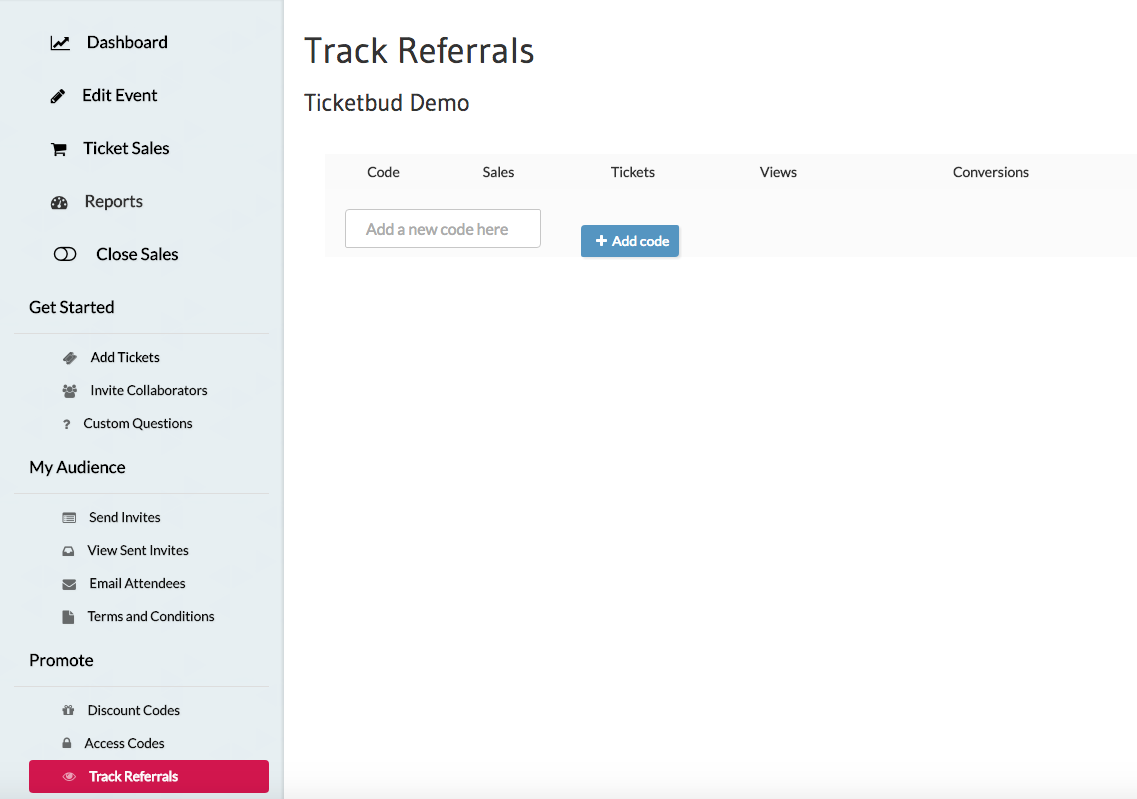 Simply enter a code in the add a new code here field and select the Add code icon to save.

When a code is successfully added, it will appear in a list format underneath the add a new code here field. 

The link that appears underneath the code is the link you'll want to share.
Sales: total ticket sales that have been generated by the link. 
Tickets: number of tickets sold that have been generate by the link.
Views: number of times the link has been viewed.
Conversions: percentage of views that converted to sales. 
To watch a video walkthrough of how to create track referrals click here. If you have any additional questions, feel free to email us at cs@ticketbud.com.