The ticket mail customization feature allows you to customize the default messaging associated with the thank you page & email content, as well set up a URL redirect. Additionally, you can disable PDF tickets from being sent to your attendees.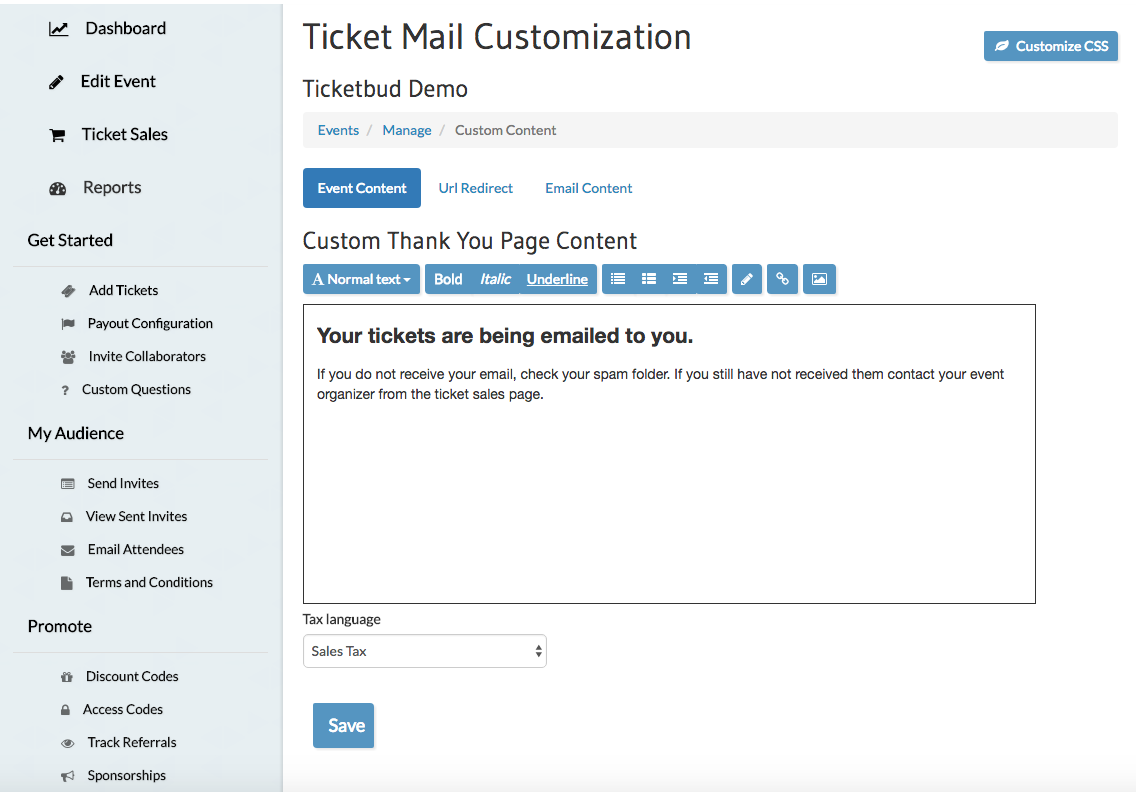 Event Content
Custom Thank You Page Content: customize the thank you page that your attendee see during checkout. This is the last page they'll see during the checkout process following payment. 
Tax language: if your event includes sales tax, choose between US (sales tax) & outside US (VAT tax) language. 
URL Redirect
If you would like to redirect to your own confirmation page instead of the default thank you page, enter the URL and save. The URL must start with http or https.
Email Content
Manage and customize the confirmation email your attendees receive on a ticket purchaser and ticket holder level. We recommend including the following information as it applies to your event:
Refund Policy
Contact information
Restrictions 
Rules
Prohibited items
Parking information
Directions
Uncheck the display tickets in purchaser & attendee mail box if you don't want your attendees to receive their PDF ticket with their order confirmation email. 
To watch a video walkthrough on how to customize ticket mail click here. If you have any additional questions, feel free to email us at cs@ticketbud.com.