The sponsorships feature allows you to add sponsor links and logos to your event page. 
How to Add Sponsorships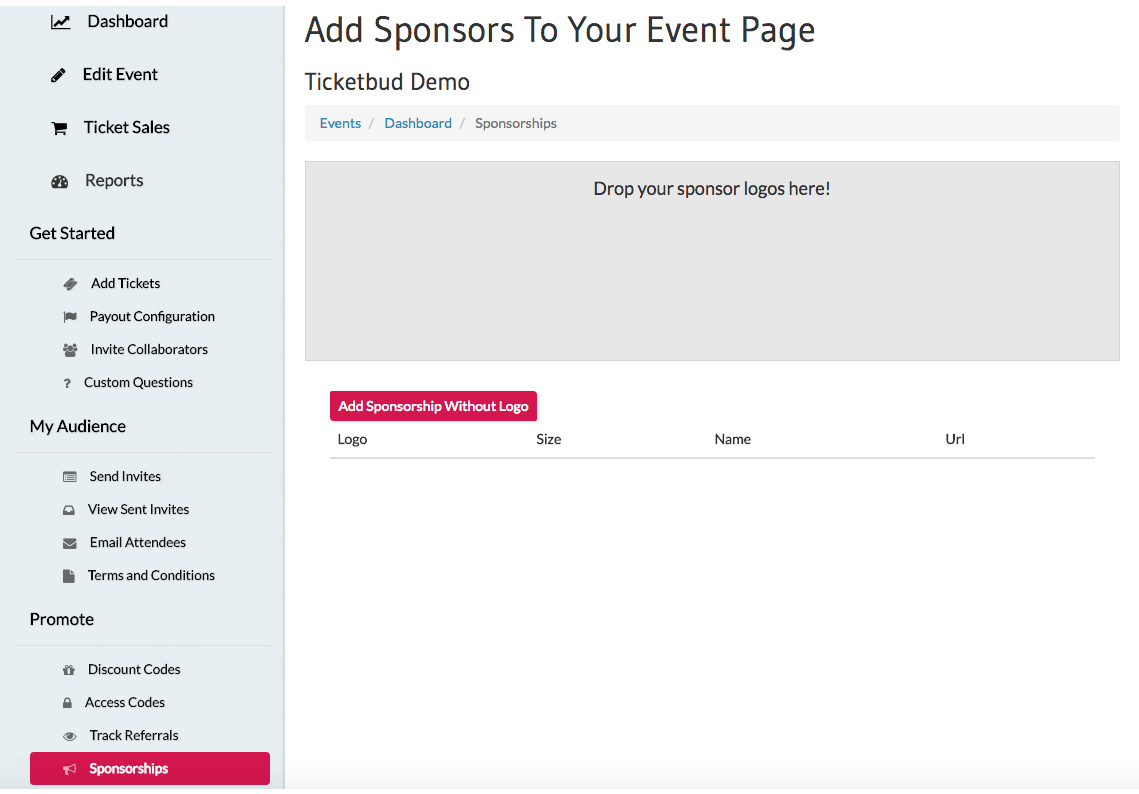 Drag & drop a sponsor logo image in the grey Drop your sponsor logos here! field or click on the field to upload the image from your computer. (The maximum file size allowed for sponsorship images is 1 megabyte).
Once an image is uploaded, it will appear in a list below the upload field. If the image doesn't appear, refresh the page. 
You can choose a Size, and add a Name & URL for the logo. When an attendees clicks on the logo on your event page, they will be redirected to the URL provided.​
If you want to manage the logos in the order in which they will appear on the event page, click and drag the arrow icon. If you want to delete a sponsor, click the x icon. 
If you have any additional questions, feel free to email us at cs@ticketbud.com.                                                                                                                                                                                ​