For historical purposes, an event page cannot be deleted on Ticketbud. However, you can use the archive feature to close and cancel an event. 
We recommend changing the privacy of your event to private prior to archiving your event. This can be managed on the right pane of the edit page. 
At the bottom of the dashboard, select the Archive 'Event Name' field to archive your event.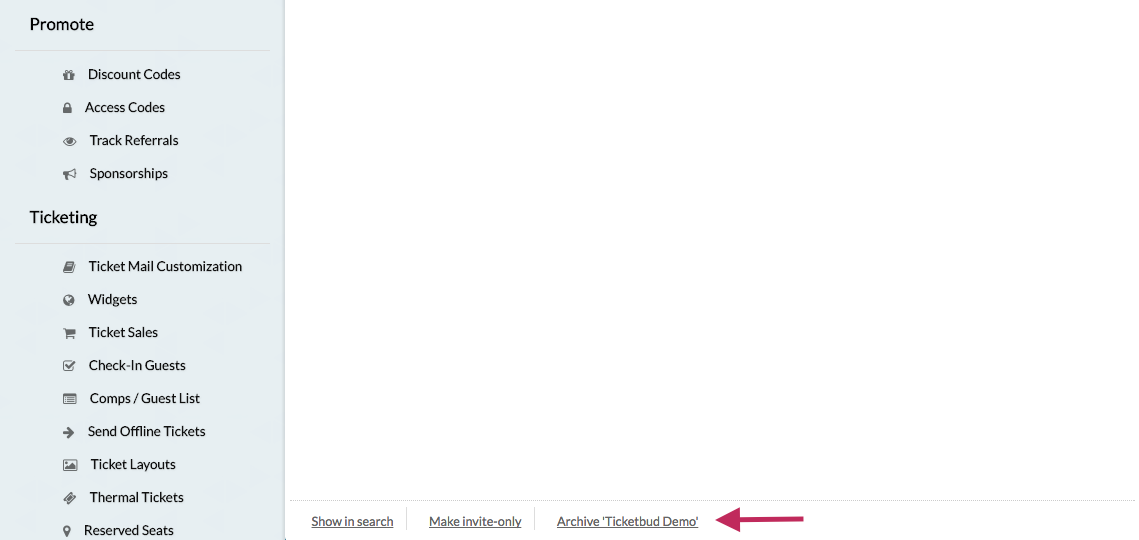 You can always un-archive your event by selecting the Restore 'Event Name' field (which replaces Archive 'Event Name' after an event is archived) on your dashboard. 
If you have any additional questions, feel free to email us at cs@ticketbud.com.