How To Reset Your Password
If you need to reset your password to regain access to your Ticketbud account, follow this link and enter the email address associated with the account to receive a password reset email.
You can also find the reset password link by visiting the log-in page and clicking on the forgot your password link located underneath the log-in field. Follow the steps in the email to regain access to your account.
If you don't receive a reset email, the Ticketbud account may not exist or the email is being blocked by a spam filter. We would recommend checking your spam folder or reaching out to us if in need of further assistance.
How To Change Your Password
If you know the password to your Ticketbud account and need to change it, follow the steps below.
Once on your profile dashboard, you'll see either your name or the name of your company listed under the Ticketbud logo.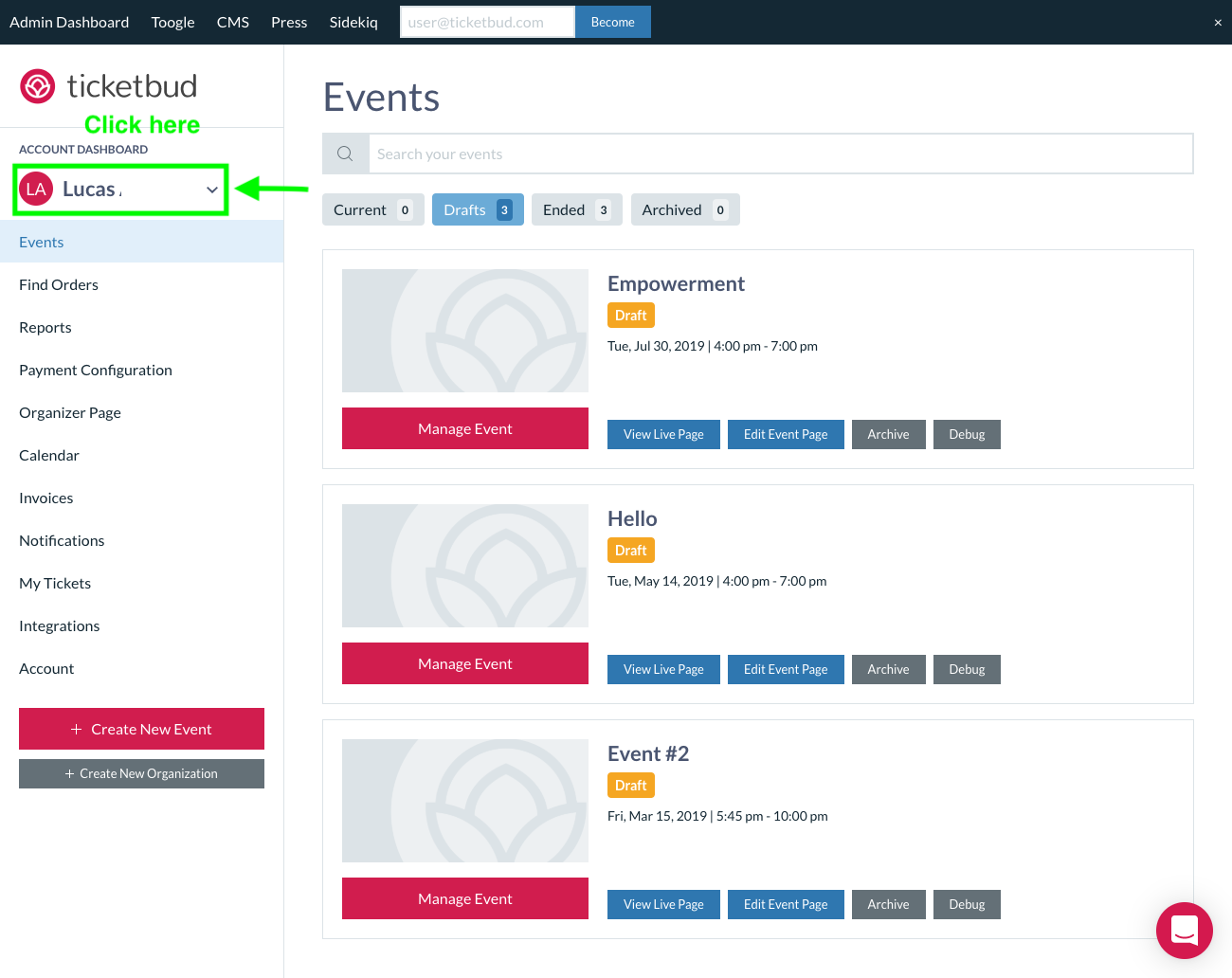 Click on the name and they'll be a dropdown, click on My Account.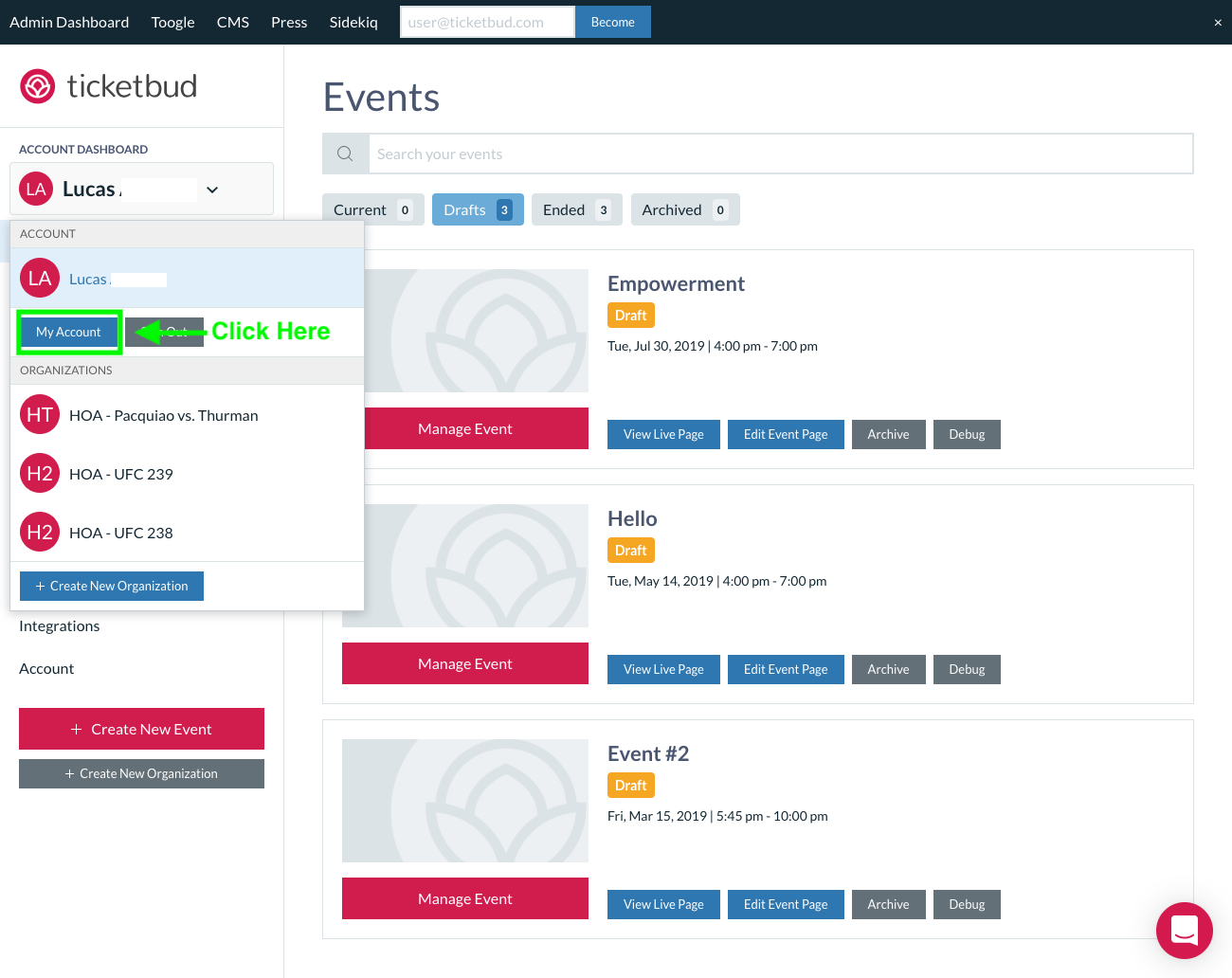 You'll see Change Password section where you'll need to fill in your old password and enter a new password.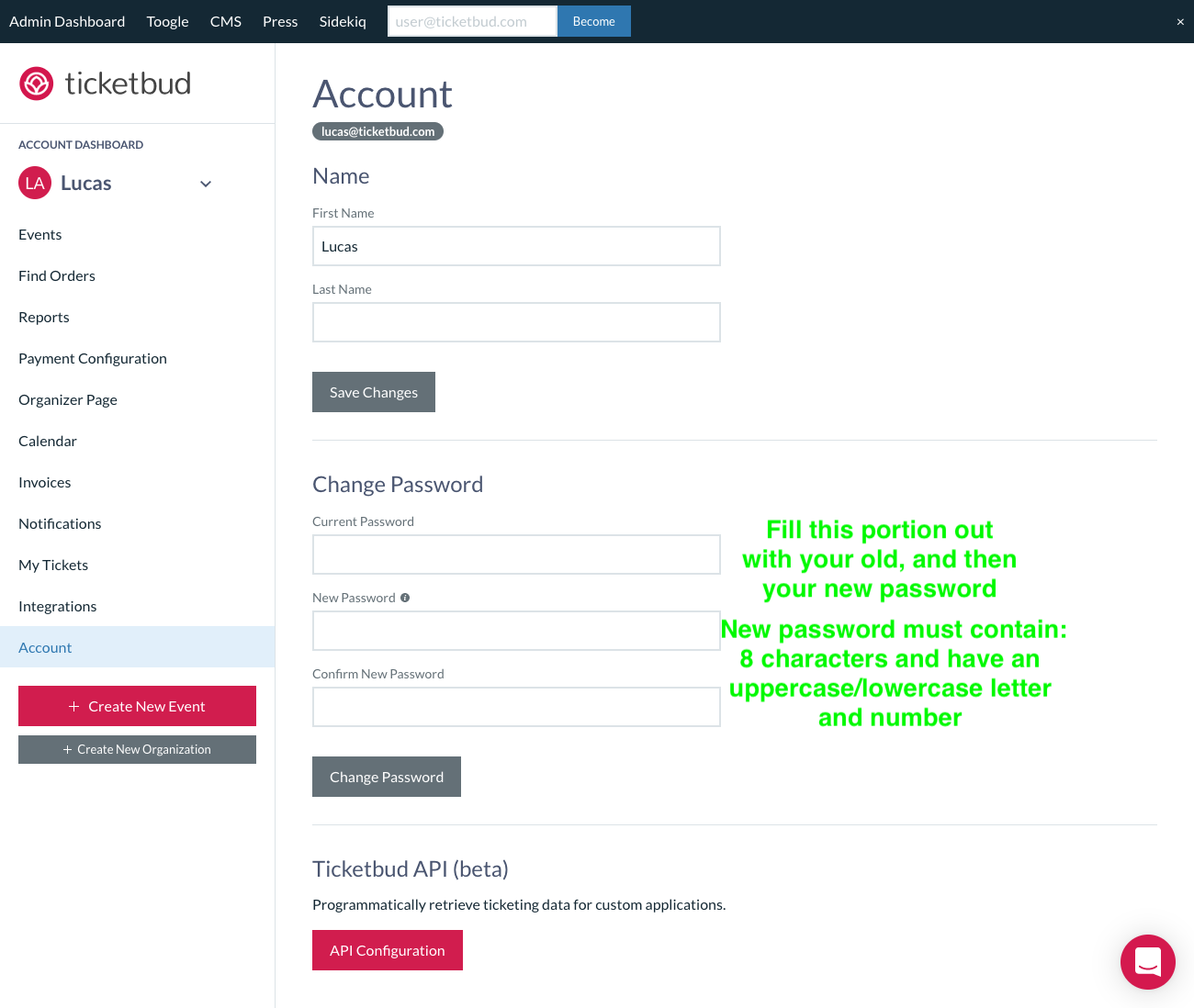 Your new password must be at least 8 characters long and contain 1 number, 1 upper and 1 lowercase letters.

Click on the Change Password box and your password will now be updated.
If you have any additional questions, feel free to email us at cs@ticketbud.com.