Ensure that a PayPal account isn't required to pay with a credit card
Turn the PayPal Account Optional setting to On
Tip: If you've chosen to use PayPal to process payments for your event, your attendees are NOT required to have a PayPal account to complete payment. You, the event organizer, must set the PayPal Account Optional setting to On in your PayPal account to allow customers to pay by credit card without logging in to a PayPal account. Please note that this option is only available for PayPal Business or Premier accounts. If you have a personal PayPal account, you must create a Business or Premier account if you would like to accept card payments from attendees. Learn more about PayPal account types here.
Here's how to turn on this setting within your PayPal account:
Log in to your PayPal Account 
here
 and select the Profile tab near the top of the screen. 


Click on My selling tools on the left side of the page.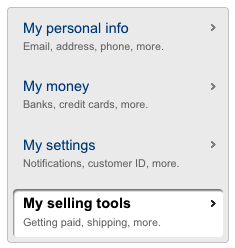 Click on Update next to Website preferences.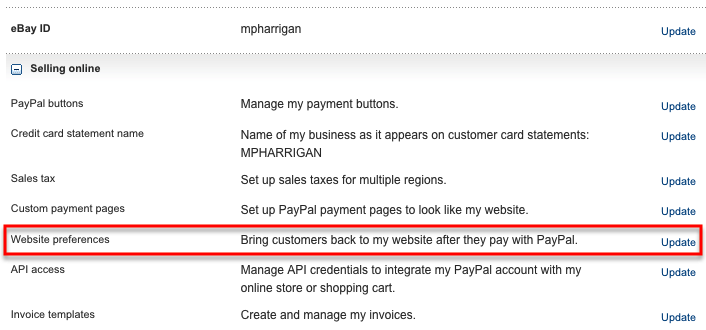 Scroll down the page to the section titled PayPal Account Optional and select On, then click Save at the bottom of the page .

That's it! Now, when registering, your attendees will be given the choice of signing in to their PayPal account or paying directly with a credit card.