Attendees will be redirected to Paypal checkout page to complete transaction
Receive funds 2-5 business days after transaction is processed
Paypal will charge 2.9% + .30 per transaction to the event organizer
Note: When you use PayPal to collect payments, PayPal automatically deducts their payment processing fee before depositing the funds into your PayPal account. You'll also be collecting the Ticketbud service fee for each sale, which we'll invoice you for at the end of each month.


To get started, 

sign up

 or 

log in

 to Ticketbud and 

create an event

.  If you've already created an event, click My Events on the top navigation bar and click on your event.  Next, scroll down and click Payout Setup from the toolbar on the left.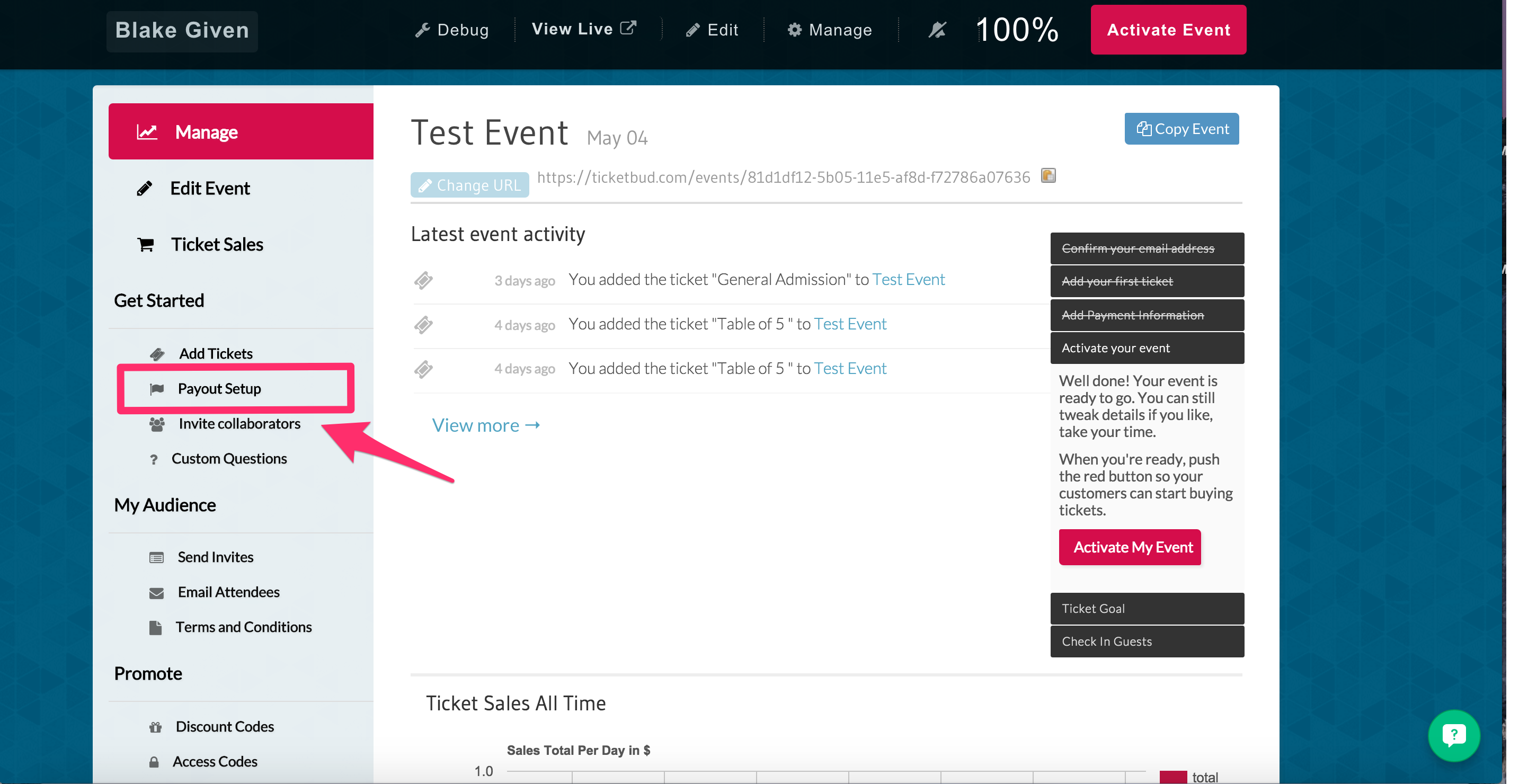 From here, choose Paypal from the drop-down box and click Next.  In the Paypal Email field, insert your primary Paypal account email and choose the currency in which you will process tickets for.  If you have not yet created a Paypal account, get started here.






Note: Make sure that the Paypal account you are using is confirmed, verified, and is the primary email being used.  It is highly recommended to use a Paypal account not used for other transactional purposes.  This can cause IPN issues which you can learn more about here.


Once completing the second step, you will be taken to the activation step to complete and get your event up and running. Once pressed and Activated, you can start selling tickets!​


If you'd like to have a seamless checkout experience for your attendees, click here to learn more about using Stripe to process your payments.


Ticketbud invoices to receive the fee back as we cannot hook directly into the payment.